Mathon Church is deligted to have commissioned photographer, film-maker and consultant, Jack Versiani Holt to produce a range of cards. Jack has photographed wildlife, landscape, people and architecture around the world. The skills and experiences he gained while completing a Masters Degree in Wildlife Documentary Production together with his talent and passion for photography drive his creativity to tell, film and illustrate compelling stories - not only across the UK but from around the world. (See more of his work at www.holtography.com)
All the profits from the sale of these cards goes to Mathon Church funds, to support the work of the church and the maintenance of this historic building and its grounds.
You can now buy these cards (priced at £1 per card) online from this page!
All cards are 105mm x 146mm and are printed on 350gsm card, are blank inside and are supplied with a white envelope.
The Last Supper
This image of part of the stained glass window on the North side of the chancel depicts Jesus at the Last Supper.
---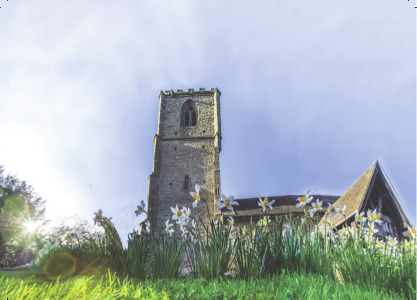 Mathon Church in Spring 1
Featuring the beautiful drift of daffodils on the South side of the church
along with the evening sun dropping over the horizon.

---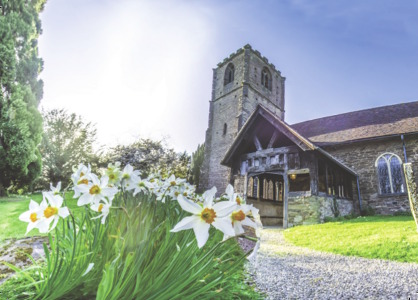 Mathon Church in Spring 2
Featuring a cluster of daffodils on the South side of the church on a Spring evening

---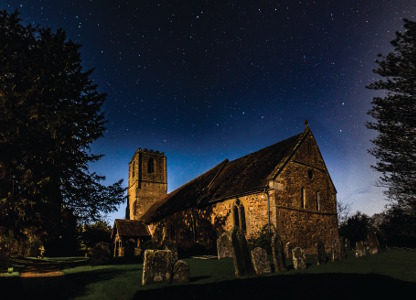 Mathon Church at Dusk
This image of Mathon Church taken as dusk turns to night on a clear, moonlit, November evening captures the stillness and beauty of this historic building beneath a star filled sky.
---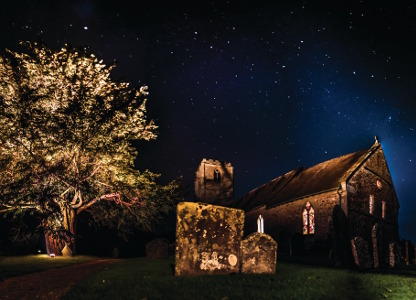 Mathon Church at Night
This image of Mathon Church under a starlit sky in November captures some of the stained glass windows lit from within and the ancient yew-tree which is thought to be over nine hundred years old.
---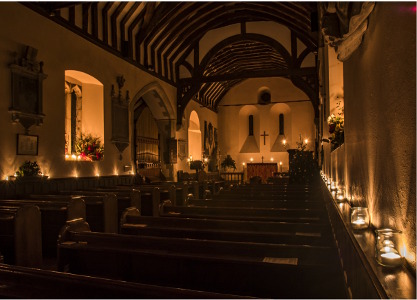 Mathon Church by candle-light
This image was photographed at the 2017 advent service 'Carols by Candle-light' and has proved very popular as a Christmas card in 2018
---
Note
In addition to his work for our greetings cards Jack was commissioned to produced the pictures used to illustrate our popular Mathon Church Audio Visual Heritage Tour which you can see online. You can also see online his work in our neighbouring parish for the Storridge Church Audio Visual Heritage Tour.