A competition to encourage creative photography to illustrate the church and its place in the life of the village community with entries (of photographs taken between 1 May - 31 July 2018) in the following categories:
Mathon Church Architectural Profile (including interior and exterior views of church)

The Life of Mathon Church. (Showing the work and the role of the Church and what positive impact it has had on the local community. This can include related projects and general events the Church has run)
Entry is invited into either the adult class (for those aged 18 years or over) or the youth class (for those aged under the age of 18 years).
How to enter
Upload your photos here (you can enter as many as you like)
Complete an entry form (quoting the entry number you are given for each photo you upload against the category into which you want to enter it)
Send it (with your entry fee: £2 per photograph up to ten entries and £1 per entry there after) to the address at the foot of the form.
Entries will be judged after the closing date (31 July 2018) by three judges led by Jack Versiani Holt (www.holtography.com). For each category the following awards will be given:
Highly Commended x2 (Young & Adult)
Second Place x2 (Young & Adult)
Category Winner x2 (Young & Adult)
Winners will be announced (and prizes awarded) after the morning service in Mathon Church on the third Sunday in August (2018).
Read the full terms and conditions for the competition here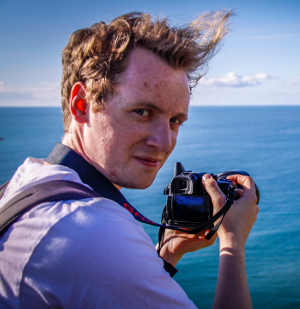 More about the lead judge
Jack Versiani Holt has photographed wildlife, landscape, people and architecture around the world. The skills he gained while completing a Masters Degree in Wildlife Documentary Production together with his passion for photography drive his creativity to film and illustrate compelling stories.
In Mathon he produced the photographs of Mathon Church by moonlight under a star filled sky used for the hugely popular church Christmas cards sold last year and the pictures used to illustrate the new Mathon Church Audio Visual Heritage Tour.
A small sample of Jack's work can be seen in the 'Photo' section of his website www.holtography.com